GOSA BACKGROUND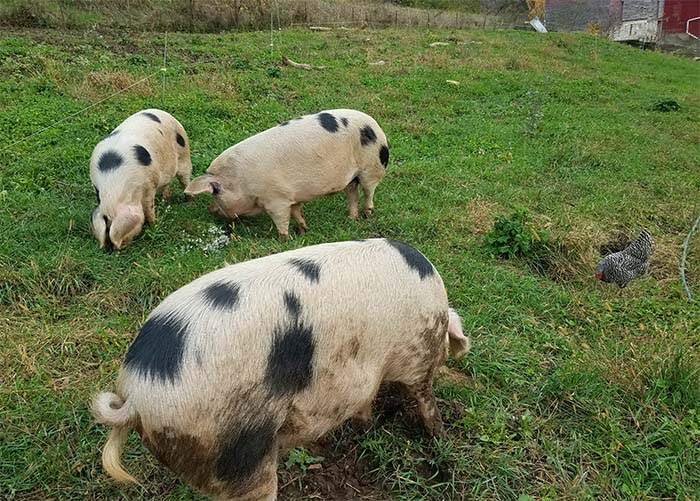 In 1995 the last few Gloucester Old Spots (GOS) pigs had dwindled down to four animals in North America. Fifteen years before that time, a group of GOS pigs had arrived in the US from the UK but had since disappeared into the hybrid pig population. Kelmscott Rare Breeds Foundation (1994-2004), located in Lincolnville, Maine, felt that it could help re-establish the breed by bringing another group of GOS pigs from the UK to the US. Kelmscott, with the help of the American Livestock Breeds Conservancy, contacted farmers, in North America, who were interested in pig conservation and offered GOS piglets from the UK importation. A group of breeders joined Kelmscott in the project. Kelmscott farm contacted Richard Lutwyche, of the UK Gloucester Old Spots and he graciously assisted Kelmscott in locating willing farms that could contribute piglets from all four color groups for export. Robyn Metcalfe, owner of Kelmscott Farm, traveled to the UK farms to discuss details, see the proposed stock, and made arrangements with UK and USA agricultural departments. In 1996, after the piglets were born and passed through the required tests, they flew (on British Airways) as cargo to the USDA facility in New York. Twenty piglets arrived and, after a quarantine period , of a few months, arrived at Kelmscott Farm in Maine. Kelmscott and the other breeders picked up their pigs and met to re-establish the pig registry and breed association. By that time there were only two aged GOS living in the US. Kelmscott set up the organization and began developing a pig registry and registration process. Newsletters, a breed census, and other aspects of GOSA began to operate as Kelmscott and the other breeders began to raise the numbers of GOS pigs in North America. With the closure of the Kelmscott farm and a period of transition between registrars, the GOSA organization ceased to function.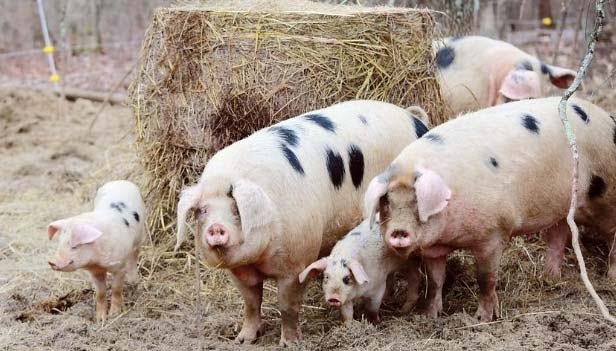 In 2007 a group of concerned GOS admirers got together to rebuild GOSA; beginning with resurrecting the registration process. Between 2008 and the present, memberships were once again reinstated, a Board of Directors was voted in , consisting of a President, Vice President, Secretary, and Registrar/Treasurer, as designated by the bylaws that were brought up to date and expanded. The Board of Directors began to hold regular meetings, a newsletter was once again circulated, a breeders survey was taken, this new website was designed and launched and the first annual members meeting was held in 2010. GOSA is once again thriving, the number of GOS pigs are increasing while members and breeders are on the rise. 
Why should I join The Gloucestershire Old Spots of America?


Find out here.