Past GOSA Volunteers
Robyn Metcalfe: Founder, GOSA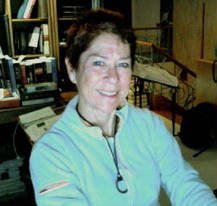 In 1996, Robyn imported Gloucester Old Spots Pigs from the UK for her farm in Maine, Kelmscott Rare Breeds Farm. Kelmscott, a non-profit conservation farm initiated this importation, the first in over 15 years, in order to reestabish the herd in North America. During the ten years that Kelmscott operated, the farm raised GOS pigs and established a market for GOS meat in New England. She has developed partnerships between GOSA and the GOS pig society in the UK and the American Livestock Breeds Conservancy in the U.S. Currently, and for the past eight years, she has been without pigs, living in Boston, studying history for a PhD from Boston University. After receiving her PhD last year, she taught courses in modern European History at BU. Next year, she will be studying at the University of Texas while doing research on historic food markets around the world.
Kristina Johnson Bell: Director, Secretary, Registrar of GOSA
Serving GOSA Since 2007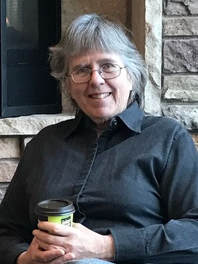 Hilltop Farm, Wheatland, WY – I live on the windiest, driest 80 acre hill in southeastern Wyoming.  My parents and I moved to our farm when I was 8 years old so I have lived here for most of my life.  My parents raised animals of various breeds – chickens, turkeys, pigs, sheep, and milk stock.  My late husband, John, and I continued that tradition with breeds that can be grazed and hay fed rather than grained.  We raised Columbia and Rambouillet sheep, Milking Shorthorns and of course GOS pigs.  We fell in love with these personable grazers when we first read about them.  
In February of 2011, John and I adopted two little boys, who were then 4 and 2 ½.  They are growing up on the farm and loving the farm with all the creatures as they learn to care for them.
For many years, I worked for the National Park Service, seasonally, at Fort Laramie National Historic Site.  Through my adventures with the National Park Service I gained insight with endangered wild species reintroduction.  Seeing animals bred back from the brink of extinction is very important to me – GOS especially. 
My fiancé, Lenny Noyce, (the data entry genius who understands Breeders' Assistant, the registration program) has been a friend of the animals at Hilltop Farm for some years. He adored Hamlet, our GOS barrow, who had to sample an apple or two from every box of windfall apples that Lenny brought out each fall.
Lenny and I are continuing on the path that has been, and hopefully will be for more generations here at Hilltop Farm – to raise our animals, not as experts with any one breed, but as self-sufficient farmers would have earlier in history.  As with most of us who raise GOS, our barn is overfull with creatures which include chickens of various breeds that needed homes, geese, ducks, cats, two stock dogs, milking shorthorn cattle and a flock guarding burro.